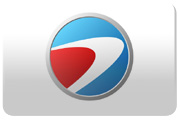 Scheduled: 03:00 CDT, 1 November 2017 to 15:00 CDT, 3 November 2017
Begins In:
The ESWC Quake Champions 2017 will feature the best of the community from 1st to 3rd November. Thus, 16 players will compete in a dedicated ESWC area and stage with live commentaries and online broadcast. Several matches, including the final, will be highlighted on the ESWC main stage in front of thousands of spectators.
A cash prize of 10,000€ will reward the best 4 players of the ESWC Quake Champions 2017 tournament. To be part of the 16 finalists, players will have to qualify or to be selected directly from the ESWC. Four online cups will be organized to qualify 12 players. The four last slots will be reserved to 4 French players who will be selected by the organization. French players can apply for one of this four slots by filling the following form:
https://www.toornament.com/tournaments/816579...istration/
For the online qualification date and registration forms are the ones below:
October 14, 2017:
Qualified:

RAISY
,

baSe
,

Garpy
October 15, 2017:
Qualified:

Spart1e
,

AGENT
,

Pikawa
October 21, 2017:
Registration
October 22, 2017:
Registration
Prize
The ESWC Quake Champions 2017 tournament will reward the top four of the tournament with 10,000€ of cash prize as follow:
1st
. 5,000€
2nd.
2,500€
3rd.
1,500€
4th.
1,000€
STREAM:
ESWC Quake
Source:
ESWC Quake
-
ESWC Application Form
Edited by muxen at 07:51 CDT, 19 October 2017 - 4564 Hits