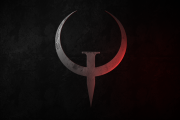 For those of us who missed it (as i did aswell).
Moscow Cybersport Championship took place yesterday, the 23th of september, in Cyberspace Arena. Organized by the Moscow Federation of Computer Sport. Featured QC.
Mode - Duel.
Format - Single elimination.
Notorious participants - Cooller, Base, Nitrino, Inz, Undead, H8M3, Butcher.
The prizepool was more or less symbolical - 20 000 rub for the 1st place and thats it. But the top 3 got some prizes from the sponsors.
But judging by the quality of stream, it was pretty decent organized, at least better than the QCON. Especially liked the HUD.
See how it was in
brackets
Or see
VOD
.
HF.
If somebody of the participants will tell us how it was, would be great. H8M3, maybe?
Edited by iavoal at 03:13 CDT, 24 September 2017 - 1945 Hits