Shortly after a dispute with ESR head admin, sonic's account from the late 2002 ended up on the rather exclusive banned list.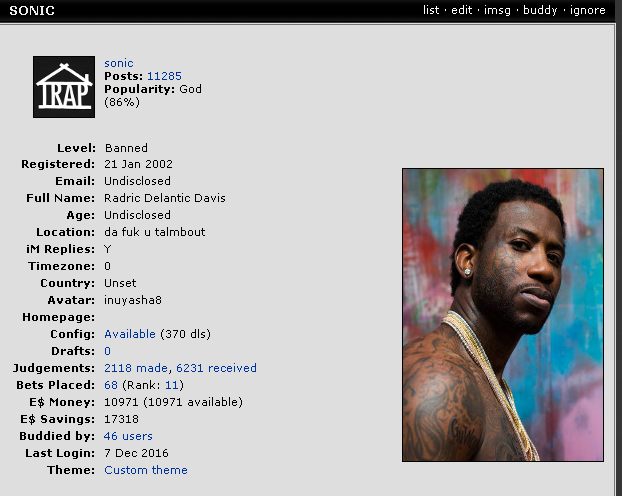 <tq> Hey, what happened to sonic's account? Why's it marked as banned?
<Demiurge> We have terminated one of our BOT accounts in favor of newer tecnology from reddit.
<tq> What kind of technology?
<Demiurge>
https://www.reddit.com/r/DIY/comments/5h15f4/...tirely_in/
Could this be it?
http://imgur.com/a/ue4Ax
Mon
Tue
Wed
Thu
Fri
Sat
Sun
1
2
3
4
5
6
7
8
9
10
11
12
13
14
15
16
17
18
19
20
21
22
23
24
25
26
27
28
29
30
31
Edited by Teen Queen at 13:32 CST, 7 December 2016 - 4072 Hits