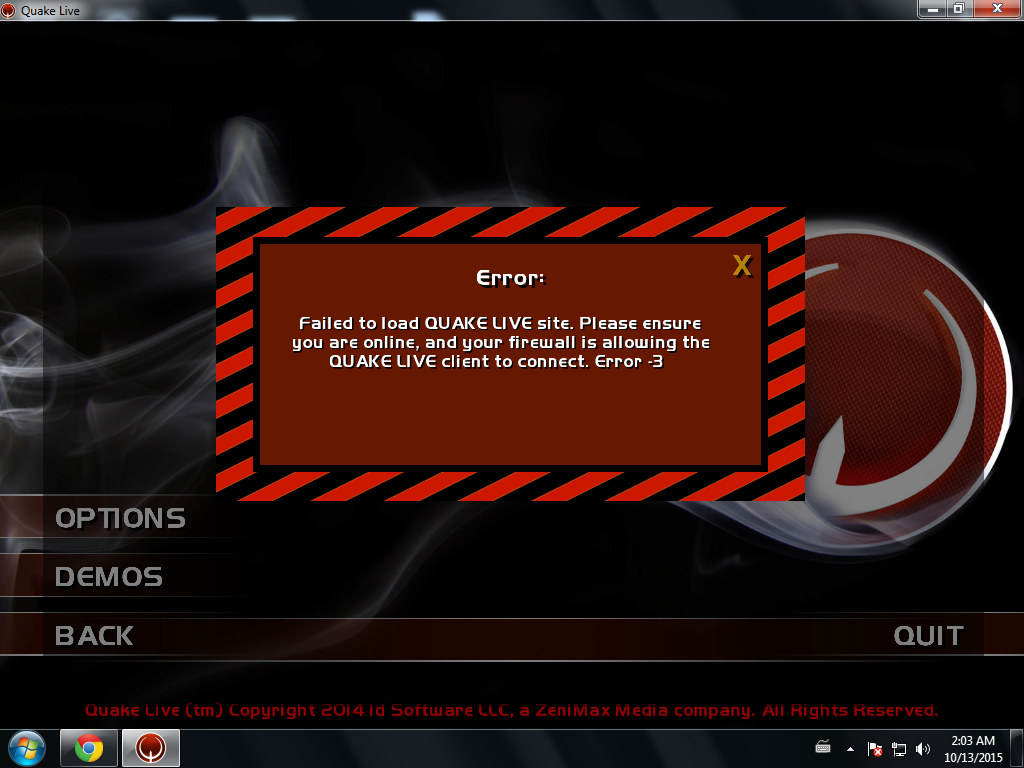 Guys im facing a problem. Im unable to fix it. I need your help!
Failed to load quake live site. Please ensure you are online, and your firewall is allowing the QUAKE LIVE client to connect. Error - 3
Im using Windows 7 - 64. Firweall is set to off. I have re-install ql... Tried to reboot.. I have turned off antivirus, after I uninstalled it.. I have tried in ipconfig with /flushdns.. Nothing worked for me.
Anyone have any idea what that could be?
I could format / reinstall windows in this matter, but I think there should be another way to fix it.
Did anyone face this problem?
Please help me fix this:
Edited by CAREEM at 19:17 CDT, 12 October 2015 - 5805 Hits