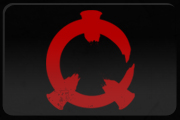 UPDATE: Any active aus/nz player is now on these discord servers
Oceanic AFPS -
https://discord.gg/DNfG3zy
Reflex Global #aussieland -
https://discord.gg/gQxYVPK
For anyone interested plus a bit of shameless self promotion, there's a small but growing regular Australian/nz community playing Reflex and we have already seen in the alpha stages of the game 2 local duel cups, regular team game nights aka the legendary TDM TUESDAYS, fun events such as KOTH (king of the hill) and the revival of the loved pugbot in our irc channel.
The lust for CTF is very present and once that is released (soon according to devs) we'll be playing that relentlessly like the good old days in cpma.
We have a steam group and dedicated servers running so to get in on the action join us on the steam group and our discord channels.
Steam:
http://steamcommunity.com/groups/aureflex
Cheers.
Profanum
Edited by Profanum at 22:37 CST, 2 February 2017 - 4019 Hits