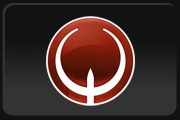 WTF??!???
FOR MONTHS NOW I HAVE MESSAGED LORDSLAG ABOUT THIS LAN AND FOR HIM TO SEND ME DETAILS ABOUT IT.
I HAVE MESSAGED HIM NUMEROUS TIMES VIA ESREALITY IMSG, I EVEN GAVE HIM MY SKYPE.
FURTHERMORE I HAVE CONSISTENTLY BEEN CHECKING THIS ESR POST AS WELL AS THE POST ON FPSPULSE FOR ANY FURTHER NEWS.
TO ADD TO THE DISAPPOINTMENT, I HAVE SAID ON NUMEROUS OCCASIONS WITHIN THE ESR POST THAT I WILL GO AS LONG AS THERE IS A PC THERE FOR ME, WHICH HE SAID THERE WAS, NOW WITH THE RECENT UPDATE TO THE POST, HE IS SAYING THEY ARE ALL GONE... WTF IS WRONG WITH YOU? AND IM NOT EVEN ON THE LIST OF PEOPLE WHO IS GOING....
THE PEOPLE OF QUAKE WANT ME THERE. CMSS CMSS CMSS
12226 Hits