Today we are very excited to introduce the first Reflex Demo-editing tool. Demoflex is a stand-alone Windows client that makes it much easier to filter, edit, preview, and manage your Reflex Demos/Replays. We built Demoflex from the ground up with Moviemakers in mind but also wanted to make it easier for new players to watch and analyze matches.
Some Key features of Demoflex:
Inline Demoviewing
Easy Export of TGA's
Demobrowser
Easy Previewing of Demos
Predefined Moviemaking Settings
Runs on Windows Vista and higher ( best experience: windows 8 )
How to install ? - Just put the "Demoflex.exe" into your Reflex game directory, Thats it!
After the very exhausting last few days we are happy with the result and are sure you will be too. If you encounter any bugs tell us in the comments below and we will fix them asap! Now lets watch some Replays!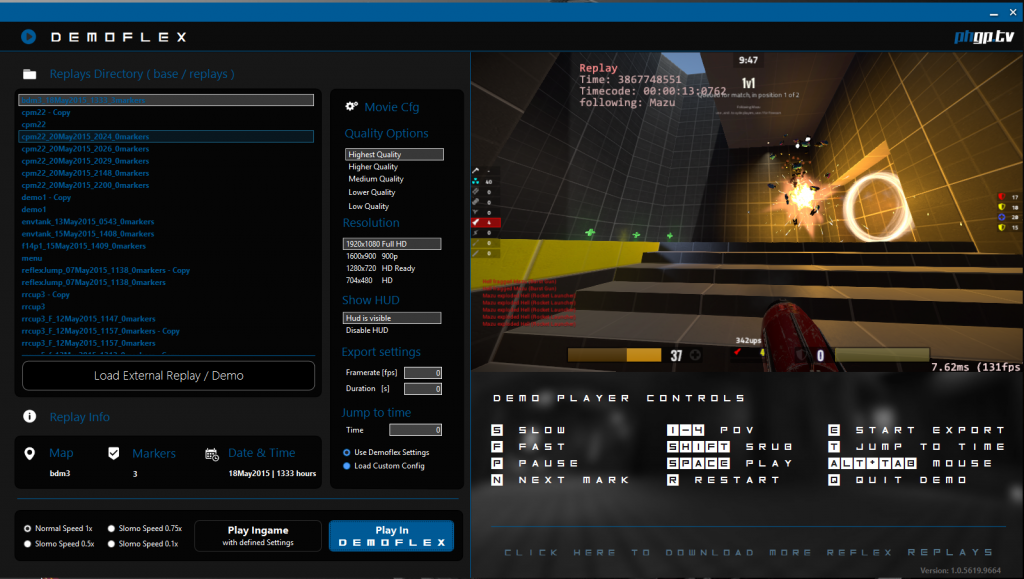 You can download Demoflex here -
http://phgp.tv/news/introducing-demoflex/
Edited by Teen Queen at 02:17 CDT, 21 May 2015 - 6912 Hits