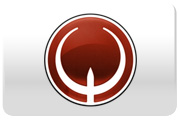 Hi,
I felt like I can contribute to the community, so I decided to make a tool to annotate and compare player configs.
It can be found on
http://melbalabs.com/quakeconfig/
I'm a newcomer to the game and this is a solution to a problem I had. Hopefully it will be useful to others too.
All feedback is welcome.
Edited by melba at 12:20 CDT, 13 April 2015 - 13816 Hits