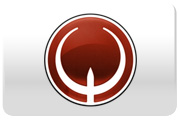 OH SNAP MY BRAIN IS WORKING AGAIN.
BEST DUEL IDEA EVER:
VAMPIRIC DAMAGE DUEL.
IMAGINE THIS SHIT, DO A TRAP ON ENEMY FOR 100 DAMAGE AND YOU GET HIS HEALTH, OH SNAP SON. Powerups still matter cuz it isn't a straight conversion of health, but now traps and +forward play will work!
IS YOUR MIND BLOWN ???????!?!?!?!?!?!?!
THOUGHTS?
7389 Hits