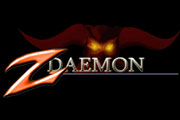 Remember
DooM 2
? Wish it was still played? Well, it is! And as competitively as it always has been, the
ZDaemon Duel League
starts off this week pitting rivals against each on various classical maps.
ZDaemon
is a competitive DooM 2 port that has been used for many tournaments in the past. The ZDDL has four different divisions, each with varying level of skills from new players to experts. Division 1 will be exciting for anyone who follows the game, with most of the top players in North America competing for a $400 prize pool!
Other divisions have some well known names across the community and also will yield some exciting matches. Many of the matches will be broadcasted live by
Tastyspleen.tv
with

jehar
and another representative from the ZDaemon community.
So for those of you who miss that tense Super Shotgun action, be sure to follow this league for some good memories of a game everyone has heard of at one point in their life, and come join us in some fragging action and get involved in the community yourself.
Links
:
ZDDL
-
ZDaemon
Edited by xou at 21:38 CDT, 5 October 2009 - 15785 Hits