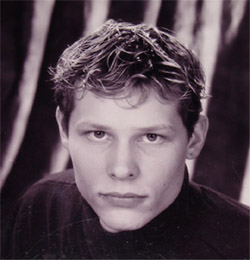 Thats right, Q3CTF is BACK for one night only.

forever has arranged a one off best of 3 match between europes best players to pay respects to

iTG`Lun
, who sadly passed away on 05/03/06.
Darren "Lun" Webber was a great guy who loved shoutcasting Q3CTF. He kept the scene alive with his superb casts towards the end of Q3's life.

TosspoT and

ReDeYe from
Radio iTG
will be shoutcasting the event and

#Splatter-tv will be providing GTV.
The game will take place on Wednesday the 19th of April at 21:00 cet and the following players will be taking part.

forever

thedutchone

erazor
(erazor can`t play, see comments for reason)

deus

Ooze

Appleseed

Vertex

Chewie

Raoul

Sifer

Derfel (added for erazor)
For more information visit #<3lun on quakenet IRC.
Edited by _erazor_ at 14:16 GMT, 19th Apr 2006 - 37639 Hits