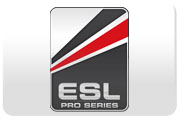 Hello everyone,
I currently own a pair of Sennheiser HD600 that I have been using for several years in order to listen to music (classical, jazz, electronic, rock, pop, basically everything if the source quality is decent) and playing fps games on a high level (nationscup, price money events,....).
At the moment I am living in two different countries and travel between my two flats weekly. So I will need another pair of headphones and wondered if I should get the better(?) HD660S. That way I would keep the better HD660S in the flat that I am mostly at and the HD600 in the other flat.
The question is: Are the HD660S any better than the HD600 in terms of sound quality, pin pointing noise ingame, etc... ?
I will most likely drive them with NFB 11 or R2R.
3276 Hits